Cryptodoggies NFT, including Barking Sounds NFT, are more than exclusive NFT
collectibles designed by BakerySwap featured artists.
A whole game is going to be built around them, to improve not only the utility of the NFTs but also the
burning mechanisms, as playing the game will consume $DOGGY and $BARK tokens.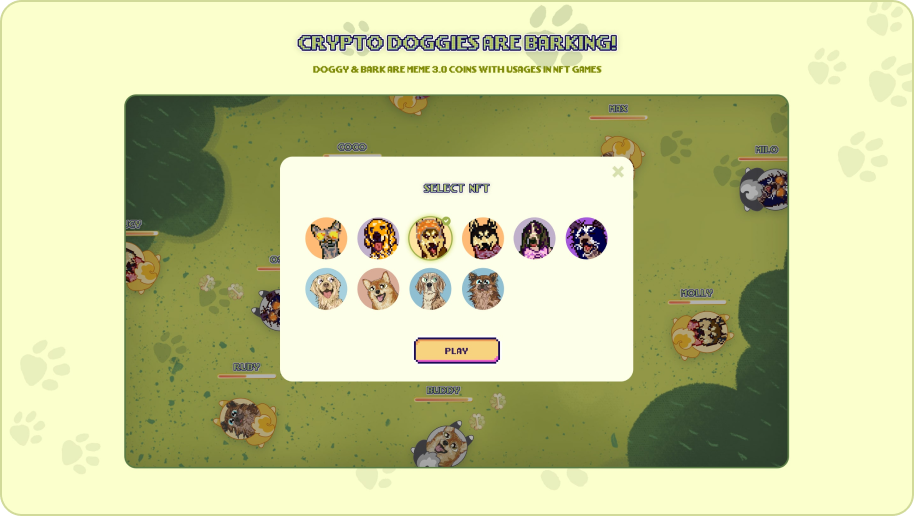 Take a look at one of the first scenarios.👆🏼
Soon you will be able Walk your dogs and bark at other dogs!